Sights & Sounds
Matthew Howes – Bass
Andrew Neufeld – Guitar & Vocals
Adrian Mottram – Guitar
Joel Neufeld – Drums

Management - Andrew Neufeld

Sights & Sounds is vocalist/guitarist Andrew Neufeld, drummer Joel Neufeld, bassist Matt Howes, and guitarist Adrian Mottram. Featuring members of notable bands such as Comeback Kid and Sick City, Sights & Sounds is comprised of a unique and talented group of musicians with a collective knack for creating music that is refreshing and interesting.
Their debut full-length album, Monolith, will be released in the UK on September 7, 2009 via Distort/United By Fate. Produced by Devin Townsend (Darkest Hour, Misery Signals, Bleeding Through), Monolith is a collection of intricate songs that straddles the line between sonically massive and a beautiful experiment in textured sounds.
Full bio
Citing bands such as Mew, Afghan Whigs, Foo Fighters, Sigur Ros and Smashing Pumpkins as influences, Sights & Sounds is able to create something that is as much music as it an incendiary celebration of life and friendship. "The inspiration for the songs comes from life experience, current events, literature, poems and from reflections on the human condition," explains Adrian, who adds "The other guys in the band bring so many different creative elements to the table that the energy around us when we are together is both towering and vast."
Their acute dedication and musical capability is evident both in their live show and on Monolith, and these qualities are bringing Sights & Sounds to the attention of audiences worldwide.
---
Releases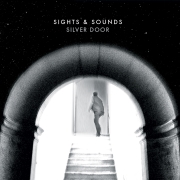 Silver Door
RELEASE DATE: Nov 5, 2013