Bury Tomorrow
Mehdi Vismara – Guitars
Adam Jackson – Drums
Dani Winter-Bates – Vocals
Jason Cameron – Guitars/Vocals
Davyd Winter-Bates – Bass
Bury Tomorrow have come along way in the last year, yet through line up changes and hectic tour schedules, they have emerged as the UK's premier underground Metalcore band, proving that the Brits can take on this genre with the same beauty and ferocity as their US counterparts.
Since releasing their debut EP 'The Sleep of The Innocents', recorded at Outhouse Studios in Reading (Architects, Enter Shikari, Funeral For A Friend), the quintet have made it their continuing mission to rise through the underground scene on the weight of blistering songs and their powerful live performances.
Full bio
In the winter of 2007 the band headed back into the studio to record the single 'Casting Shapes'. The role of producing the band this time was given to Justin Hill and Dan Weller (SiKth, Exit Ten, Johnny Truant) of Wellerhill Productions.
Upon the release of the single, Bury Tomorrow were thrust into the digital limelight rising to the top of their respective genres in the Myspace top artist charts.
Since then the band have continued there heavy touring schedule in order to compete with the ongoing demand from more and more fans who are emerging through the internet and now at shows, continuing this summer with two headlining tours as well as a host of summer festivals penned.
---
Releases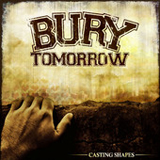 Casting Shapes
RELEASE DATE: Sep 16, 2008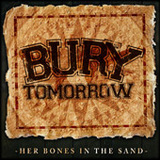 Her Bones In The Sand
RELEASE DATE: Sep 9, 2008