Belle Haven
Christopher Vernon - Guitar
Daniel 'Mara' Marinakis - Guitar
David Vernon - Vocals
James Vernon - Percussion
Tom Mitchell - Bass
After exploding into Melbourne's Heavy Music scene in September 2010, Belle Haven have become the epitome of their craft - blasting their name into the melting faces of all who witness their thundering shows.
Many have tried to describe a Belle Haven show, using words such as 'Potent, abstract, exuberant, distorted yet colourful'. Though, true followers of the scene define Belle Haven as 'Indescribable'.
After having played with bands such as Dream On, Dreamer, House Vs Hurricane, Buried In Verona, and headlined several shows around Melbourne, Belle Haven are rising to new heights, having completed their first national tour in the early months of 2012.
Full bio
With their latest EP release, Onus, now available to all who seek it, the band will continue to do whatever it takes to achieve the ultimate dream. This includes their electrifying live shows, which is what the group believes is their strong point.
"We pride ourselves on our live show and strive to keep music an avenue for people to be able to relate to one another. We treat everyone as equals and remind ourselves that we are not alone in our problems, as often as it feels like we are. Come out to a show, be yourself and join the Belle Haven family where everyone is free to be who they want to be."
Seeing them live is an experience. An experience not to be missed. It's the Belle Haven Experience.
---
Releases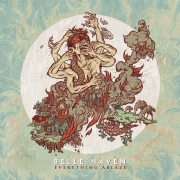 Everything Ablaze
RELEASE DATE: Mar 31, 2015