A Sight For Sewn Eyes
Andrew Benoit – Guitar/Vocals
Benjamin H Leathem – Drums
Johnny Walsh – Guitar
Ben Brennan – Bass 
Joshua Hanusiak – Vocals

Management - Richard Fernandes with Bedlam Music Management
Booking - Adam Sylvester with The Agency Group

The Eastern Coast of Canada has seemed to be the best hiding place for the rabid tenacity and the unrelenting technical prowess of Halifax's very own A Sight For Sewn Eyes.
Yes, it's a mouthful, but its also an earful of the most passionate, energetic, and soulful sounds that have inspired even the most prolific musical enthusiasts to work just a bit harder on their chops.
Full bio
Through relentless touring and head-turning performances from the East Coast to Ontario, and gaining support from legendary bands ranging from Cancer Bats to It Prevails, it is just the beginning for this bright, young, masterfully talented band. Brace yourself, and try to keep your chest from caving in, as A Sight For Sewn Eyes has teamed up with Distort to show the world what other than the ocean Halifax has to offer.
---
Releases
Self-Titled
RELEASE DATE: Jul 17, 2015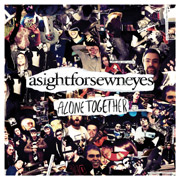 Alone Together
RELEASE DATE: Jun 26, 2012