Sep 29, 2015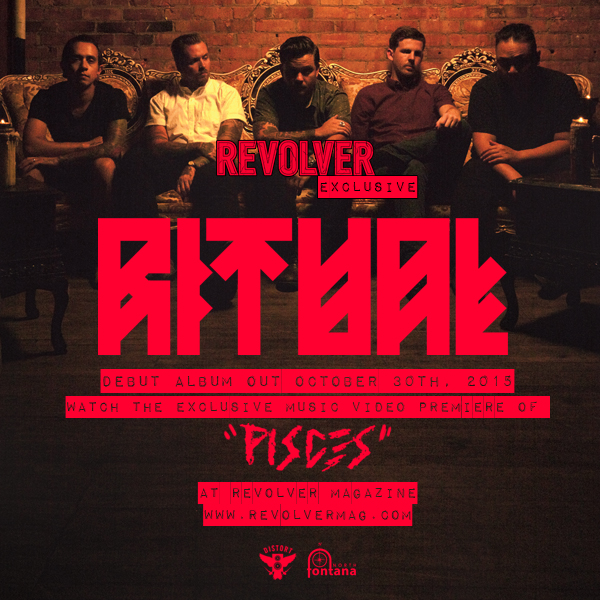 RITUAL has premiered the official video for their debut single "Pisces" exclusively through Revolver Magazine.

Hamilton, Ontario, Canada's RITUAL will release their self-titled debut album via Distort Inc. / Fontana North (Canada), Bullet Tooth (Worldwide) and Halfcut / Shock (Australia / New Zealand) on October 30th, 2015. RITUAL is the brainchild of former Dead and Divine vocalist, Matt Ryan Tobin. After the untimely demise of Dead and Divine's decade long career, charting Billboard charts with multiple records; Tobin found himself far from finished. With little to no time spent mourning, he threw himself head first into a new musical endeavour with the aid of four musicians who found themselves feeling all too similar. RITUAL is a band without guidelines or limitations, chalked full of raw and untainted passion; this was the band Tobin always set out to create. "We were born from waste. We are the product of broken bands, miles traveled and mistakes made. We are RITUAL".
Pre-order "RITUAL" on iTunes and exclusive merchandise packages which feature limited edition colored vinyl versions of the new album, t-shirts, hoodies and other unique items available now: Physical Bundles | iTunes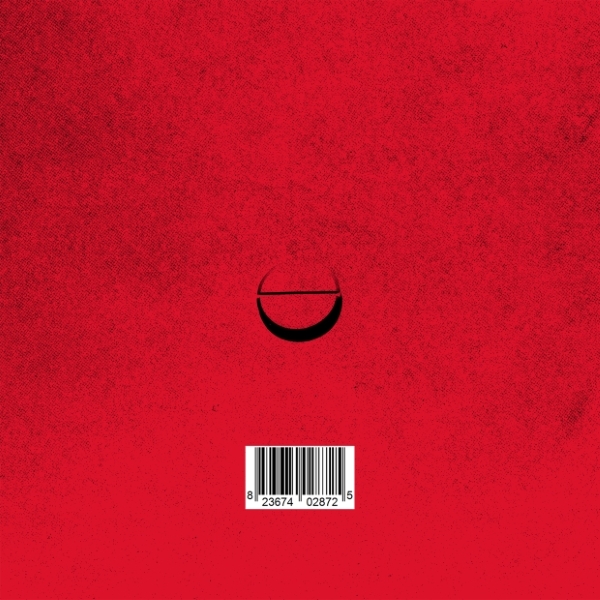 "RITUAL"Track List:
1. Pisces
2. Gag Order
3. Americhrist
4. Rat Queen
5. Grim Part II
6. Hot Pink
7. Model Wife
8. White Blooded
9. Love Song
10. Ripe
11. Ataxia
Stay tuned for more updates on RITUAL, as well as new music, new videos, and tour dates! Get connected below.
RITUAL is: For More Info:
Matt Ryan Tobin – Vocals http://www.WeAreRitual.com
Matthew Rigg – Bass http://www.facebook.com/WeAreRitual
Aaron Le Tual – Guitar http://www.instagram.com/WeAreRitual
Tim Busa – Guitar http://www.twitter.com/WeAreRitualBand
Dillon Forret – Drums http://www.youtube.com/WeAreRitualBand