Jan 8, 2016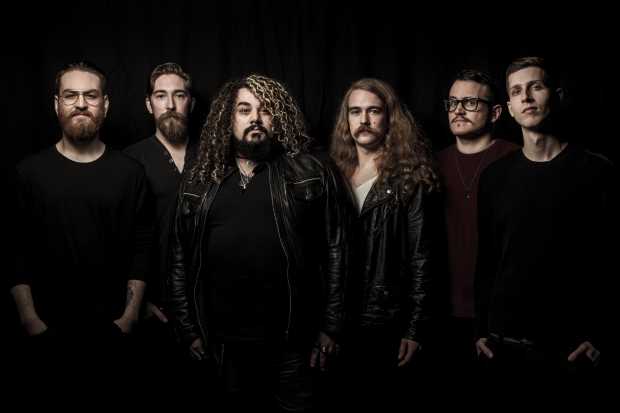 Canadian prog-metal band MandroidEchostar will release their much anticipated, debut full-length record, Coral Throne, on January 15th, and today have shared a new song called "Violet Skies" with fans at AltPress.com. The record is currently available for pre-order via Distort Entertainment/Fontana North at www.MandroidRelease.com.
Stream "Violet Skies" at AltPress.com
""Violet Skies" was actually one of the last songs we wrote for the album, and in my opinion one of the furthest steps that we have taken from our previous offerings," says singer Michael Ciccia. "We are extremely stoked to show the world this side of our band as we have always tried to incorporate different aspects of music in our songs and this shows off a bit more of who we are."
Mandroid Echostar recently debuted a video for their song "Paladin" as well as a lyric video for "Iron Hands," both of which can also be found on their upcoming record Coral Throne.
Follow the band or additional updates and forthcoming tour plans:
www.mandroidrelease.com
https://www.facebook.com/mandroidechostar
https://twitter.com/mandroidechoes
https://instagram.com/mandroidechostar