Feb 20, 2014
Watch the world premiere of Comeback Kid's new video 'Should Know Better' via Fuse TV. The debut single from their fifth album 'Die Knowing' can be downloaded here.
'Die Knowing' is out March 4th on Distort in Canada.
Feb 4, 2014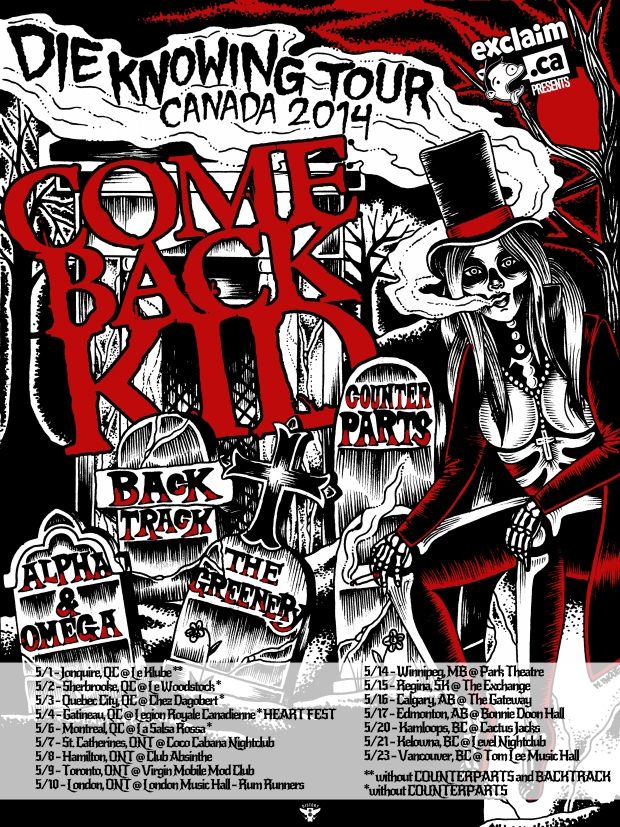 Comeback Kid have announced tour dates in Canada following several months of touring the U.S. and Europe! Sponsored by Exclaim! Magazine, the 17-date run kicks off in Jonquiere, Quebec on May 1 and wraps up in Vancouver on May 23. See below for a full listing of Canadian dates.
The first single 'Should Know Better' from their upcoming album 'Die Knowing' premiered today on Alternative Press - LISTEN HERE.
COMEBACK KID - Canadian Tour Dates:
w/ COUNTERPARTS, Backtrack, The Greenery, Alpha & Omega
May 01 - Jonquiere, QC @ Le Klube**
Tickets
May 02 - Sherbrooke, QC @ Le Woodstock*
Tickets
May 03 - Quebec City, QC @ Chez Dagobert*
Tickets
May 04 - Gatineau, QC @ Legion Royale Canadienne* (Heart Fest)
Tickets
May 06 - Montreal, QC @ La Sala Rossa*
Tickets
May 07 - St Catherines, ON @ Coco Cabana Nightclub
Tickets
May 08 - Hamilton, ON @ Club Absinthe
Tickets
May 09 - Toronto, ON @ Virgin Mobile Mod Club
Tickets
May 10 - London, ON @ London Music Hall (Rum Runners)
Tickets
May 11 - Sudbury, ON @ The Townehouse Tavern
Tickets
May 14 - Winnipeg, MB @ Park Theatre
Tickets
May 15 - Regina, SK @ The Exchange
Tickets
May 16 - Calgary, AB @ The Gateway
Tickets
May 17 - Edmonton, AB @ Bonnie Doon Hall
Tickets
May 20 - Kamloops, BC @ Cactus Jacks
Tickets
May 21 - Kelowna, BC @ Level Nightclub
Tickets
May 23 - Vancouver, BC @ Tom Lee Music Hall
Tickets
**
without COUNTERPARTS and Backtrack
*
without COUNTERPARTS
Jan 28, 2014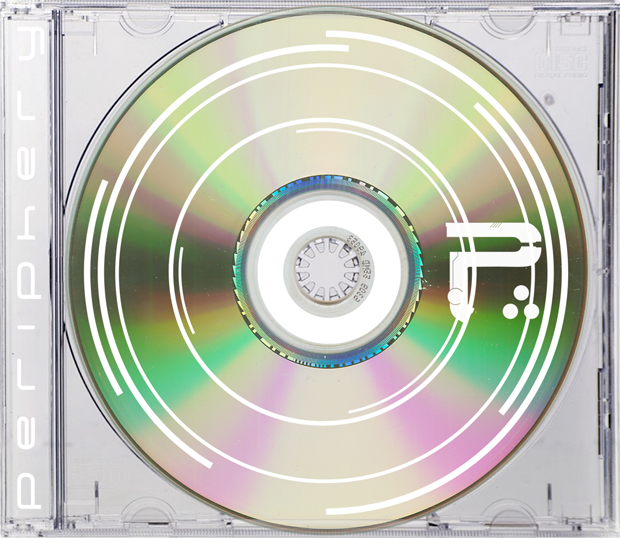 Periphery release the new experimental album 'Clear'. Featuring one track written by each of the band's members. Stream the full album on YouTube here.