Apr 27, 2015
In celebration of Record Store Day,Canadian hardcore legendsComeback Kid have released "Rain City Sessions +1" recorded at Vancouver's Rain City Recorders in May of 2014. The album concludes with their cover of Nirvana's "Territorial Pissings". Showcasing Andrew Neufeld's vocal range and complete dominance of each word spat, enjoy a grunge classic, redone by hardcore revolutionaries.

Download 'Rain City Sessions +1' on iTunes

Of the cover, vocalist, Neufeld,shares, "We recorded the cover for "Territorial Pissings" while inthe studio for our last album's Die Knowing sessions. We've sat on the song forover a year now and were able to include it in the 'Rain City Sessions + 1'Record Store Day 10 inch."
He continues, "'Territorial Pissings'in my eyes has always been the most aggressive Nirvana song and we had wantedto cover it for a while. It started with just jamming it during soundcheck,which led to it creeping into our sets, and we recorded it on a whim…keepingtrue to its original form. We didn't mess with it much just tried to do itjustice."
Apr 17, 2015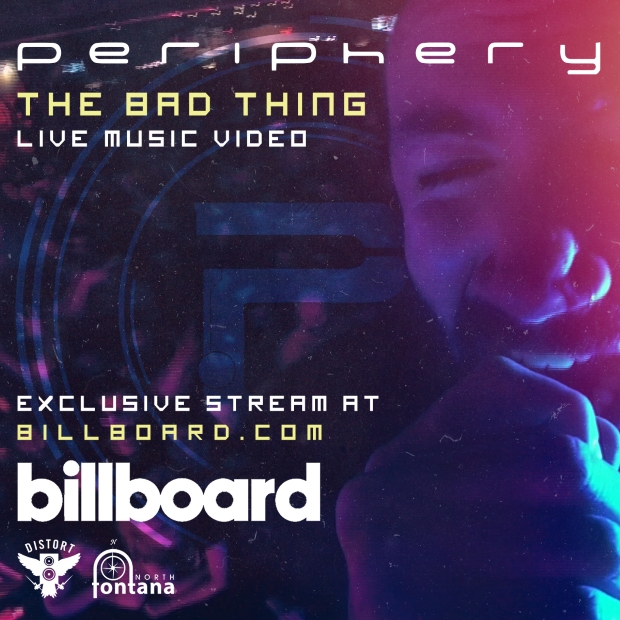 North American Tour Begins April 25

Periphery, who are about to embark on the second leg of their North American tour dates in support of the Juggernaut albums, premiere "The Bad Thing" video today via Billboard.
Jeff Holcomb directed the clip, which features a montage of live footage from the DC-based prog-metal outfit's early 2015 tour. Drummer Matt Halpern explained to Billboard,
"We thought that a live performance for 'The Bad Thing' video was a great way to show the intensity of the song, and to show our direct expression of how it makes us feel on stage."
Periphery released Juggernaut: Alpha and Juggernaut: Omega simultaneously in late January via Distort Inc. / Fontana North, with the pair of releases landing at #22 and #25 on Billboard's Top 200 (#15 and #16 on the Top Albums chart as well as #2 and #3 on Billboard's Hard Rock Chart).

The band was on recent covers of Revolver and Outburn, who said, "Juggernaut… will most likely change the face of modern progressive metal as we know it." Metal Sucks called the releases "full-fledged masterpieces" and Rolling Stone dubbed the albums "the group's most ambitious project yet," saying it "features some of the band's most accessible music."
Periphery begins a new round of North American dates on April 25 at Welcome to Rockville in Jacksonville, Fla. The band joins up with In Flames and All That Remains for a month of dates with stops at Carolina Rebellion, Rock on the Range and Rocklahoma interwoven.
PERIPHERY ON TOUR (CANADA)
May 12 Quebec City, QC Imperial
May 13 London, ON London Music Hall
August 7 Montreal, QC Heavy Mtl
Apr 13, 2015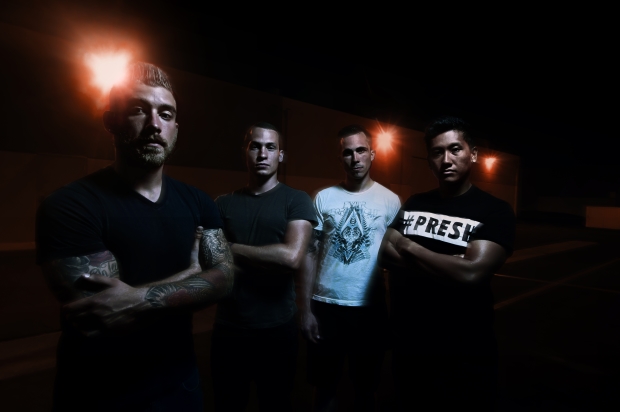 Canadian progressive metal band AURAS has inked a deal with Distort Inc. / Fontana North, with plans to release 'Crestfallen' an all new EP on May 5, 2015 in Canada.
"We are proud to announce that we have signed with Distort Inc./Fontana North and Goodfight/eOne! They will be helping us release our brand new 5-Track EP 'Crestfallen', which we can't wait for you guys to hear. We are super excited to be on the Distort/FN and GF/eOne rosters and look forward to working with such amazing teams!" - Josh Ligaya
The new EP will be the bands follow up to 'Panacea,' which was released in 2013 and is available for streaming on their official Bandcamp HERE. A standalone single title 'Adverse Condition' released just a few months later is also available.
Hailing from Waterloo, Ontario, Canada, AURAS is comprised of four friends; Josh Ligaya and Aaron Hallman (guitars), Eric Almeida (vocals), and Nathan Bulla (drums), bound by groove, and centered by a constant pulse. Specializing in adrenaline-clenching polymetric melodies and breakdowns heavier than your average cement truck.
The band recently announced a new batch of tour dates supporting the release of 'Crestfallen' beginning in Canada with CARDINALS PRIDE and NOW AND ON EARTH.
Then down into America with THE CONTORTIONIST and CHON.
CRESTFALLEN - TRACK LIST
1. Thrown - 3:39
2. Terrene - 4:24
3. Inordinate - 3:23
4. Adverse Condition - 3:40
5. Boundless - 3:53
QUEBEC Tour w/ CARDINALS PRIDE and NOW AND ON EARTH:
April 30 - Quebec City @ La Source de la Martiniere
May 1 - Trois-Rivieres @ Rock Café Le Stage
May 2 - Sherbrooke @ Le Magog
May 3 - Jonquiere @ La Salle des 4 Barils
USA Tour w/ THE CONTORTIONIST and CHON:
May 9 - Kansas City, MO @ Davey's Uptown
May 10 - Denver, CO @ Marquis Theater
May 11 - Colorado Springs, CO @ Black Sheep
May 12 - Albuquerque, NM @ Launchpad
May 14 - El Paso, TX @ Mesa Music Hall
May 15 - Converse, TX @ Jack's Patio Bar
May 16 - Dallas, TX @ Trees
May 17 - Memphis, TN @ The Abbey
May 19 - St Louis, MO @ Fubar
May 20 - Louisville, KY @ Expo Five
May 21 - Charlotte, NC @ Tremont Music Hall
May 23 - Lancaster, PA @ Chameleon Club
May 24 - Philadelphia, PA @ The Voltage Lounge
May 26 - Portland, ME @ Port City Music Hall
May 27 - Syracuse, NY @ Lost Horizon
May 29 - Cleveland, OH @ Agora Ballroom
May 30 - Detroit, MI @ The Shelter