May 5, 2015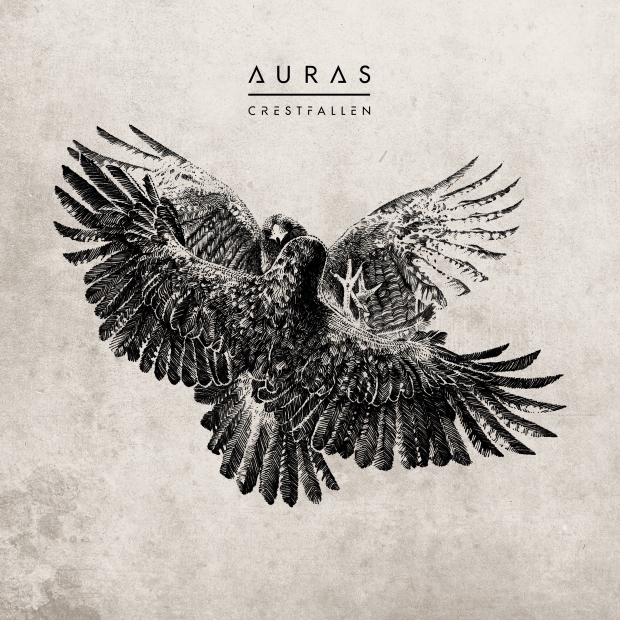 Hailing from Waterloo, Ontario, AURAS have released their new 'Crestfallen' EP available digitally and on CD exclusively at their live dates. The 5-song album follows up 'Panacea' which was released in 2013 and is available for streaming on their official Bandcamp HERE. A standalone single title 'Adverse Condition' released just a few months later is also available.
AURAS is comprised of four friends; Josh Ligaya and Aaron Hallman (guitars), Eric Almeida (vocals), and Nathan Bulla (drums), bound by groove, and centered by a constant pulse. Specializing in adrenaline-clenching polymetric melodies and breakdowns heavier than your average cement truck.
CRESTFALLEN - TRACK LIST
1. Thrown - 3:39
2. Terrene - 4:24
3. Inordinate - 3:23
4. Adverse Condition - 3:40
5. Boundless - 3:53

Buy Crestfallen on iTunes
Stream on Spotify
Stream on Rdio
Apr 28, 2015
Periphery's Jake Bowen and Mark Holcomb sat down with Exclaim! earlier this year to answer some of your questions. Watch the guys discuss the formation of the band, their songwriting process, having Arnold Schwarzenegger as their hype man and which songs they would play on The Eric Andre Show.

Buy Juggernaut: Alpha HERE
Buy Juggernaut: Omega HERE
Apr 27, 2015
In celebration of Record Store Day,Canadian hardcore legendsComeback Kid have released "Rain City Sessions +1" recorded at Vancouver's Rain City Recorders in May of 2014. The album concludes with their cover of Nirvana's "Territorial Pissings". Showcasing Andrew Neufeld's vocal range and complete dominance of each word spat, enjoy a grunge classic, redone by hardcore revolutionaries.

Download 'Rain City Sessions +1' on iTunes

Of the cover, vocalist, Neufeld,shares, "We recorded the cover for "Territorial Pissings" while inthe studio for our last album's Die Knowing sessions. We've sat on the song forover a year now and were able to include it in the 'Rain City Sessions + 1'Record Store Day 10 inch."
He continues, "'Territorial Pissings'in my eyes has always been the most aggressive Nirvana song and we had wantedto cover it for a while. It started with just jamming it during soundcheck,which led to it creeping into our sets, and we recorded it on a whim…keepingtrue to its original form. We didn't mess with it much just tried to do itjustice."