Nov 5, 2014
Periphery, the D.C. based prog outfit whose music Rolling Stone described as "instrumentally vigorous" and whose members have graced the covers of Guitar World and Modern Drummer, release dual albums Juggernaut: Alpha and Juggernaut: Omega, on Jan. 27 via Distort Entertainment in Canada and Sumerian Records in the U.S
"Given the nature and complexity of the Juggernaut story, we've actually done something different and exciting in regards to the release," explains drummer Matt Halpern. "Juggernaut is a story that is told through our music, and we want our audience to fully digest the whole experience. Because Juggernaut is very detailed and dense in terms of character development, peaks and valleys, climaxes and resolutions we've divided the story and music in two, in the form of two separate albums. Juggernaut: Alpha, the first part of the story, focuses on the back story and character development, while part two/album two, Juggernaut: Omega, focuses on some pretty serious and gut-wrenching events, taking you for a thrill ride along the main character's complex journey. Although the albums are split in two physically, the story is only complete when the albums are digested consecutively, allowing the listener to recognize and hear the lyrical and musical overlapping themes, foreshadowing, and connected ideas."
"This is new ground and it's exciting," band founder and guitarist MishaMansoor says of the band's approach to writing and recording Juggernaut, which saw all six members work collectively for the first time in Periphery's history. "It's a way to shake things up. Everyone contributed to everything, even if it wasn't his instrument. It wasn't about confrontation. Everyone was focused on creating a really cool album."
Periphery hit the road in support of the forthcoming album on Jan. 10, kicking off a five-week, North American tour at Cat's Cradle in Carrboro, N.C.
"We'll be playing some Canadian shows in early 2015, so rest assured, you'll hear plenty of new material. Canada has always treated us amazingly and we can't wait to bring our biggest, baddest show yet up there. See ya soon!" - Mark Holcomb
PERIPHERY ON TOUR (CANADA)
Feb 06 Toronto, ON - Opera House
Feb 07 Montreal, QC - Corona Theatre
Tickets available at periphery.soundrink.com
Sep 15, 2014
Obey The Brave have released their sophomore record 'Salvation.' Catch the Quebec metalcore band touring the follow up to 2012's 'Young Blood' with Crossfaith and The Amity Affliction with dates in Vancouver, Toronto, and Montreal. 
Buy Digital: iTunes 
Buy CD: MapleMusic 

Aug 12, 2014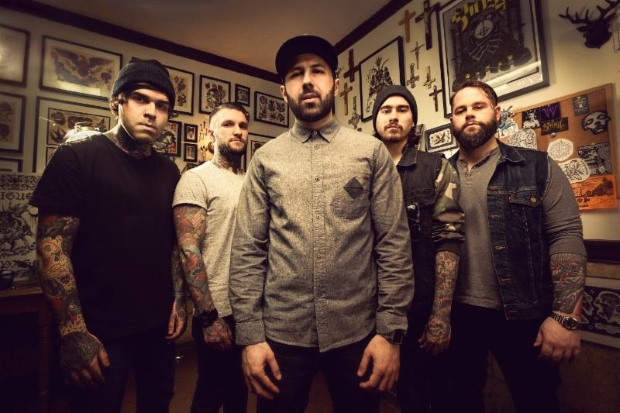 Obey The Brave have premiered their brand new track "Raise Your Voice" via Revolver Magazine along with revealing details of their sophomore album 'Salvation.' The follow up to 2012's 'Young Blood,' 'Salvation' will be released Septemeber 16th on Distort Entertainment in Canada and Epitaph Records in the US.
"Salvation represents us more accurately, as people, lyrically and musically," declares frontman Alex Erian. "It's got a bit more punk rock influence, a bit more hardcore. Deep down, we still have metal elements. We consider ourselves a metalcore band. We grew up in the hardcore scene, in the punk rock scene, and enjoy it all."
Obey The Brave will tour North America this fall with The Amity Affliction, including several Canadian dates which are listed below.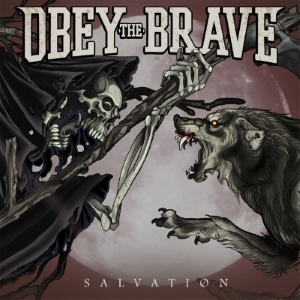 Salvation Track List
01. Short Fuse
02. Raise Your Voice
03. Up In Smoke
04. Into The Storm
05. Next Level
06. Back In The Day
07. I Am Winter
08. Lone Wolf
09. C'est La Vie
10. Full Circle
11. North Strong
12. Brave The Fire
OBEY THE BRAVE ON TOUR (CANADA)
Sep 25 Vancouver, BC - Tom Lee Music Hall
Oct 08 Toronto, ON - Tattoo Queen West
Oct 09 Montreal, QC - La Tulipe